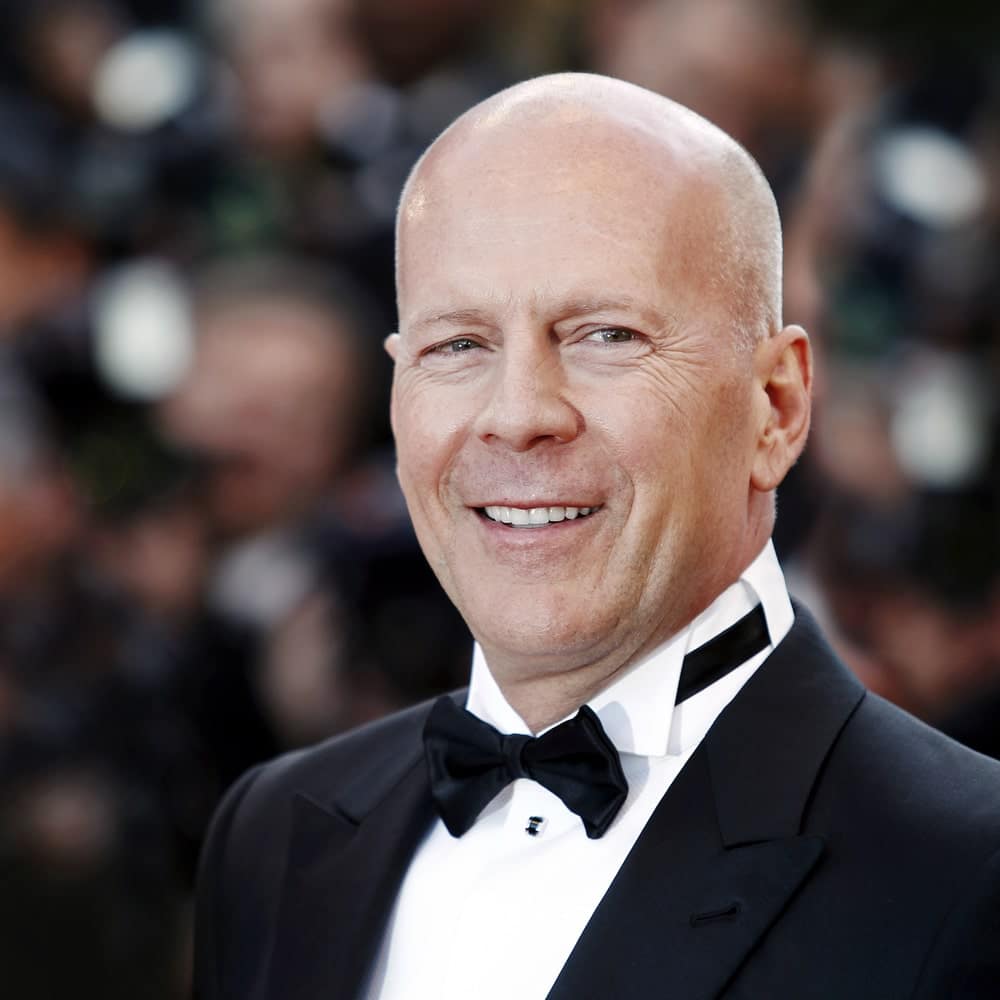 Diagnosis comes less than a year after retirement due to aphasia
The family of celebrity Bruce Willis revealed the actor received a diagnosis of dementia. Less than a year before, 67-year-old Willis announced his retirement from acting as he was suffering from aphasia. Aphasia is a disorder, which affects communication, making language expression and understanding difficult. 
The Hollywood icon's doctors say he has frontotemporal dementia
Frontotemporal dementia (FTD) affects the part of the brain located behind the forehead. Symptoms of FTD differ from the typical memory issues associated with Alzheimer's disease and other dementia types. Some typical FTD symptoms may include things like:
Repetitive and compulsive movements

Slow speech

Trouble comprehending common words like 'table'

New interest and obsession with timekeeping

Loss of everyday politeness and manners

Repeated use of certain word phrases

Personality changes

Diminished ability to solve everyday problems

Inability to show sympathy and interest in others

Memory loss

Several other possible issues with cognitive ability
Although FTD is rare, it's one of the most common dementia-type diseases in those under 65 years of age, according to the Mayo Clinic. Like Alzheimers and other types of dementia, FTD gets progressively worse as time passes. As the disease progresses, more areas of the brain become damaged and symptoms begin to resemble those in the final stages of Alzheimer's disease. Treatments involve therapies to ease symptoms and help elevate the affected person's quality of life as much as possible. 
Sufferers often need round-the-clock care in the later stages of FTD. Rate of progression varies from person to person, so life expectancy ranges anywhere from two to 10 years, sometimes longer. 
How families deal with a loved one with dementia
Willis' current wife, Emma Heming and ex-wife Demi Moore have put their differences aside and joined together in an effort to rally behind the star. Willis and Moore have three daughters together, now grown, who are also involved in caring for him as well. Both of the women revealed the agonizing grief they experienced directly after the diagnosis. This is a normal reaction to this kind of life-altering news whether the loved one is a famous actor or a regular everyday person. 
Learning how to deal with their loved one's new behaviors, communication issues, difficulty with daily activities, and other complications is key to peace of mind. This is where education and coaching from experienced, compassionate professionals in dementia care helps so much.
Best care for dementia patients and their families
Dementia patients definitely benefit from strong family support, but it's also important to involve care services from compassionate caring professionals. This takes some of the pressure off of loved ones, helping them avoid burnout. Lyght Bulb Moments® provides consultations and services to help dementia patients, like Bruce Willis, experience important "Lyght Bulb Moments" and improve quality of everyday life. 
Consulting with a dementia care specialist will provide much needed education and individualized care plans to address the family's unique needs related to caring for a loved one with dementia.
If you have a loved one with dementia, contact Lyght Bulb Moments® today to set up a
free, no-obligation consultation.
Call today!
Subscribe to our free newsletter.
How cognitive decline can effect mental health When it comes to mental illness and dementia, people commonly think dementia is a particular type of mental illness. That's understandable, since both of these can manifest in similar ways, but there are crucial differences to understand so you can provide the best care for your elderly loved […]

Undiagnosed mental illness in seniors increases suicide risk Learn to spot possible signs of mental illness in elderly loved ones so you can help them receive the support they need to thrive. According to the Centers for Disease Control, 20 percent of people over 65 experience some form of mental health concerns. The good news […]

Doctors and other healthcare professionals make up the heart of critical care for your loved one living with dementia. They work together with family, friends, and other trusted individuals to provide support during the patient's life with the disease. It's imperative that the dementia patient's family develop and maintain clear channels of communication with professional […]